Water is for People Not for Servers
Dielectric Liquid Cooling for the Mainstream
Powerful, scalable, and efficient, the waterless ZutaCore HyperCool solution is uniquely built for dense, high-temperature compute environments. Its elegantly simple, mechanical, waterless, direct-on-chip evaporative cooling solution moves large amounts of heat off the chip and away from the servers.
Learn how to:
Increase your data center compute density

Reduce your carbon footprint
Lower your total cost of ownership for your business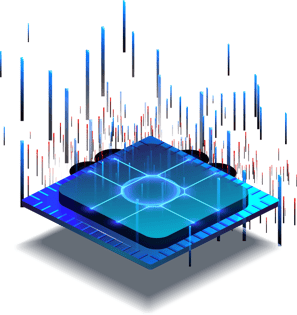 WE'RE USHERING IN A NEW,
ZERO EMISSIONS GENERATION OF DATA CENTERS
Take a closer look at the technology bridging the gap between data industry sustainability and ever-increasing computing power.
UNLOCK THE POWER OF WATERLESS LIQUID COOLING FOR THE MAINSTREAM
Our eBook discusses why performance- and sustainability-minded operators alike are turning to liquid cooling for a zero-emission data industry.